The Danish Free School Tradition
— a Lesson in Democracy
– Curlew Publications – 40 pages – Illustrated – ISBN 1 900259 98 2 –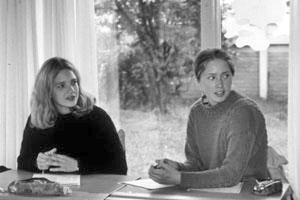 In recent years a number of so‑called "free schools" have been established in England.
Their introduction, championed by the Conservative / Liberal Democrat Coalition that came to power in the UK in 2010, has been controversial.
Their supporters have often quoted the success of free schools in other countries, especially in Scandinavia. However the Danish origins of the free school movement have been misunderstood, and frequently misrepresented, in Britain, not least because they do not fit well with the current political agenda.
Unlike their English counterparts, the free schools in Denmark have their roots firmly planted in a genuinely popular local democracy that is entirely different to the free market, yet strangely centralised, approach of the current British government.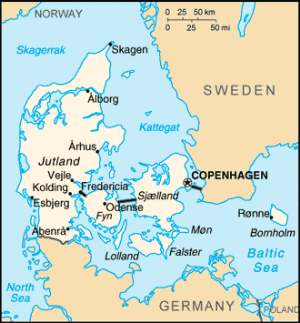 In the academic year 1989–1990 I taught English at several local authority schools in Denmark. I was also able to visit a number of free schools and folk high schools. Ten years later, at a conference on Freedom in Education held at Askov Folk High School in Jutland, I was asked to write some articles about Danish education for Human Scale Education News. Those articles eventually evolved into this booklet.
Denmark has moved on since I worked there. Integration with the rest of Europe has brought about changes that many Danes fear have undermined the country's democratic, communitarian and liberal traditions. Nevertheless, the example of their education system still has lessons for the rest of us.
The Danish Free School Tradition – a lesson in democracy is intended as a contribution to an ongoing debate about how we might educate children for life in a genuinely democratic society.
Where to Order
You can order The Danish Free School Tradition – a lesson in democracy
From your local bookshop, quoting ISBN 1 900259 98 2, or
From my Amazon page.
Or you can send a cheque (made out to Robert Powell) for £5, to Robert Powell, 2 Mountain View, Sedbergh, Cumbria, LA10 5SE, not forgetting to include a note of your own address for delivery.
Whether you buy your copy of The Danish Free School Tradition directly from me or via my Amazon page (choosing 'dispatched from and sold by Robert Powell'), it will be sent by Royal Mail and delivered by postal workers who are directly employed and who receive regular wages and other benefits.
Topics Covered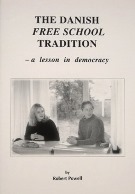 Chapters include –
Introduction – download as pdf
The Folkeskole – the local authority comprehensive
The Friskole – the grass-roots alternative
The Efterskole – a year away from home
The Folkehøjskole – a residential community of adult learners
The Origins of Freedom in Education – historical and social roots– download first page as pdf
Grundtvig and Kold – giving voice to inspiration
Minority Rights in Denmark – and the principles of national and individual self-determination
Examples of the various types of school